Welcome
This website was set up to help Waze map editors in Ireland download datasets that will help them with adding information to the map.
View available resources
Before you get going
This site contains datasets that enhance the information available to map editors using the Waze Map Editor. Please make sure that you use them responsibly, and cross check information with another source where appropriate.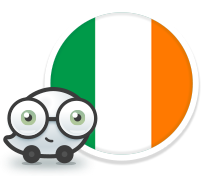 If you are new to map editing in Ireland, you should have a read through the Ireland Wazeopedia for the latest policy information and map editing best practices and conventions specific to Ireland.
Warning

UK Editors: Be careful!
While many of our policies and conventions are similar, there are some subtle differences between our editing policies.
Watch out for:
Road name abbreviations
Road classification
City naming
Townland spellings
Getting around